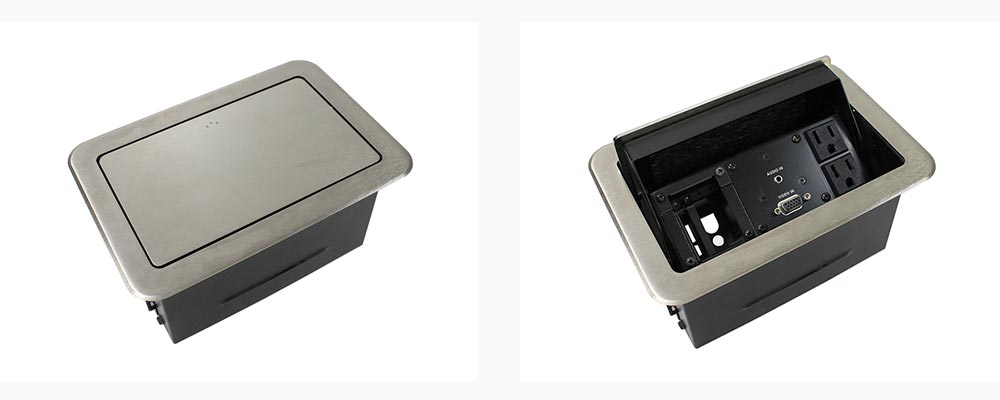 The flip black metal top unit handles data, power, and AV connections in a low profile box. The unit is available in four different metallic finishes which will match almost any décor.
Standard Items
Two power outlets and at least two RJ45 cat5 data jacks. RJ11 cat3 voice jacks, 15 HD video passive jacks, and mini stereo connectors.
Optional Items
Black, Brushed Nickel, Brushed Bronze, or Brushed Brass finish. Please contact us for pricing.
| Option # | Finish | Cord Type | Power | Data | Voice | VGA | Mini Stereo | List Price |
| --- | --- | --- | --- | --- | --- | --- | --- | --- |
| 172-A | Black | 72″ with Plug | 2 | 2 | 2 | 1 | 1 | $1747 |
| 172-B | Black | 72″ with Plug | 2 | 4 | 0 | 1 | 1 | $1747 |
| 172-C | Black | 72″ with Plug | 2 | 3 | 1 | 1 | 1 | $1763 |