Exceeding the needs and expectations of clients for over half a century.
What We Do: Engineered Furniture Solutions
Our craftsmanship is driven by a solutions-oriented mindset. Standard product lines are easily modified, or we can engineer a bespoke product to meet your needs. Any bespoke project carries with it the anticipation of placing the final product in its new space. Providing unique solutions is what we do best.
Contract quality, on time, with the care and consideration you would expect from a family owned company.
Design + Engineering
We strive to meet our clients wherever they are on a project, whether that is at the first sketch or well into the planning process.
• In-House Shop Drawings
• Full Color Renderings
• Material Selection
• Value Engineering
Production
Our staff is dedicated to excellence for each piece produced. We count European trained Master Craftsmen among our talent pool.
• Finish Sample Consultation
• High Tech Machine Fleet
• Skilled Craftsmanship
• Meticulous In-house Review of Final Product
Installation
Installation requires organization and forethought. We've seen it all, and know how to make it happen. Projects receive care until every detail has been addressed.
• Professional Installers (Union + Non-union)
• On-site Trade Coordination
• Punch List + Resolution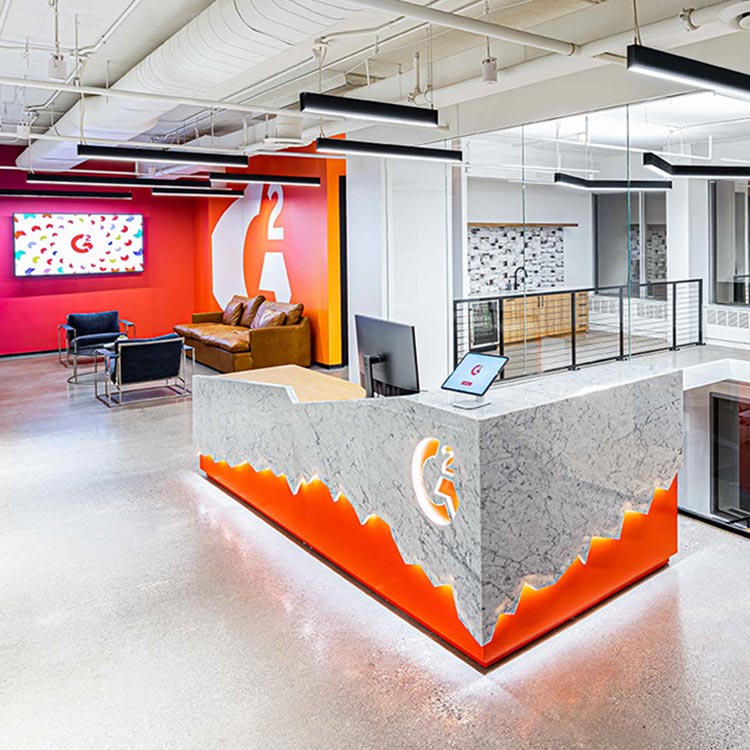 Incorporating new technology for quality work delivered in a timely manner.